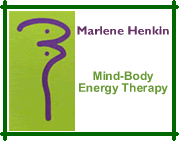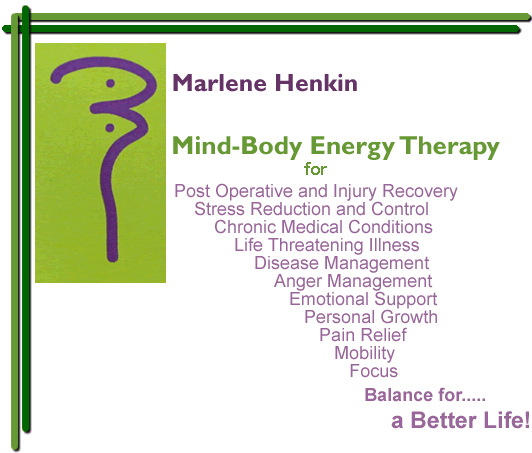 A NOTE FROM MARLENE:
I have retired and am living abroad. Please enjoy the materials on this site. If you have any questions, or if you'd like a referral to other practitioners, you can email me.
Marlene Henkin's passion is integrating complementary health care into a comprehensive health and wellness program within the traditional practice of medicine, and bringing alternative stress reduction techniques into the workplace.

Marlene is a Master of Usui Reiki, Karuna Reiki® and Integrated Energy Therapy®. She has certifications in Reflexology, Polarity Therapy, Acupressure, Swedish Massage, Touch for Health, Tachyon Energy Therapy, Therapeutic Touch, and Color Therapy. Therapies and training are provided in the Philadelphia area for both individuals and corporations to become healthier and more productive.

We invite you to visit this site, learn about the mind-body energy connections, and contact Marlene Henkin to see how she can help you.