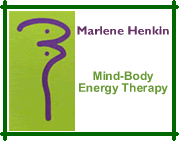 Who is Marlene Henkin?

---
---
---
A NOTE FROM MARLENE:
I have retired and am living abroad. Please enjoy the materials on this site. If you have any questions, or if you'd like a referral to other practitioners, you can email me.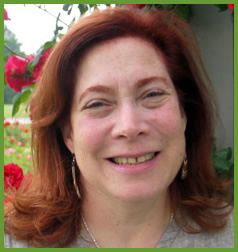 Background


Marlene Henkin has over 30 years of varied corporate, entrepreneurial and government experience, of which more than 20 years have been in management and executive roles. She holds an M.S. degree from the University of Pennsylvania in Organizational Dynamics, and served as a Special Assistant to the Secretary of Health for the Commonwealth of Pennsylvania. In this role her responsibilities included leading the Worksite Wellness initiative for the Commonwealth of Pennsylvania, a key component of Governor Rendell's comprehensive Prescription for Pennsylvania health care plan.

She has been practicing integrative healing since 1995. In 2007 Marlene Henkin was among the first graduates of the first private school licensed by the state of PA, the Center for Human Integration,  to offer a 600 hour Diploma program in Advanced Energy Therapies. 



Energy Experience


Marlene is a Master of Usui Reiki, Karuna Reiki® and Integrated Energy Therapy®. She has certifications in Reflexology, Polarity Therapy, Acupressure, Swedish Massage, Touch for Health and Tachyon Energy Therapy. She is also a practitioner of Color Therapy.



Personal Mission Statement


Marlene is passionate about integrating complementary health care into a comprehensive health and wellness program within the traditional practice of medicine, and bringing alternative stress reduction techniques into the workplace. She also helps others in understanding the interrelationship between the body's inner healing abilities and the mind.

You can benefit from Marlene's expertise with energy therapy services at your home or office. During your initial visit, you'll discuss your health situation and together you'll work out a personalized therapy plan, finding the right blend of therapies for your health situations and interests.