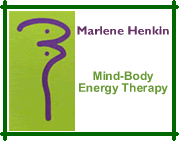 Scientific Basis of Energy Work and Research

---
---
---
A NOTE FROM MARLENE:
I have retired and am living abroad. Please enjoy the materials on this site. If you have any questions, or if you'd like a referral to other practitioners, you can email me.
Here are some research materials as of Fall, 2006. Research is ongoing in these fields. I hope you'll find this list helpful.




Center for Frontier Medicine in Biofield Science, University of Arizona; NIH award to establish center to study biofield therapies (which include Johrei, Qi Gong, Reiki, Therapeutic Touch)
Exploratory Program Grant for Frontier Medicine, University of Connecticut Health Center, to study Therapeutic Touch
Center for Traditional Chinese Medicine, Kernan Hospital, MD
Massachusetts General Hospital, acupuncture
NIH information about all research studies, listed by topic: http://clinicaltrials.gov
National Library of Medicine articles: www.nlm.nih.gov/medlineplus/alternativemedicine.html

Notes: no NCCAM Center studies have yet been concluded; energy healing therapies are now also being referred to as biofield or bioelectromagnetic therapies.



www.healthandhealingny.org/research/reiki_clinical.asp (summary of 5 studies from 1993-1998 for chronic illness, depression, immune function, post-op pain, mechanism of action)
http://clinicaltrials.gov: no results yet - 7 studies underway for prostrate cancer (2), HIV, fibromyalgia, CD/DM/NID, distance healing for Glioblastoma and breast reconstructive surgery recovery
NCBI / PubMed: www.ncbi.nlm.nih.gov; www.pubmed.gov

2004 UK pilot study - autonomic nervous system changes during reiki; PMID #15674004
2003 review of biofield therapy and research to date; PMID #12652885
1997 Canada Cross Cancer Institute study using Reiki to manage pain; PMID#9765732
1999 reiki standardarization procedures; PMID#10328637
2002 study of effect of reiki treatments on functional recovery in post stroke rehab patients; Journal of Alternative and Complementary Medicine, 12/02, NCCAM Grantee publication; PMID#12614528

www.reikiresearchfoundation.org/msstudies.htm; 2002 UK Multiple Sclerosis reiki study, Reiki Research Foundation
General reiki sites, which include research references:

www.reiki.org; International Center for Reiki Training; see article on Reiki in Hospitals

Backgrounder: An Introduction to Reiki by NNCAM: http://nccam.nih.gov/health/reiki





www.healthandhealingny.org/research/acupress_clinical.asp; 6 studies from 1996-2001 for COPD, Dyspnea, Nausea & Vomiting of Pregnancy, Post-op nausea and vomiting, Post-op pain, sleep
www.clinicaltrials.gov; no results yet; 6 studies underway for HIV, Cancer, Nausea, Obesity, Colorectal neoplasms, Osteoarthritis
NCBI / PubMed: www.ncbi.nlm.nih.gov; www.pubmed.gov

2000 systematic review of CAM for pain at end of life; PMID#11068159
1996 study on post-op pain; PMID#8969878
2000 study treatment for gagging dental patients; PMID#11199620
2002 study to prevent nausea & vomiting post-op; PMID#12139646
2002 study on PD; PMID#12400430
2004 study end stage renal disease; PMID#14670399
2004 study low back pain; PMID#15207999
2004 study Cesarean section rates; PMID#15314328
2004 study long term affects of integrated rehab in patients with advanced angina pectoris; PMID#15650466
2004 study of labor pain & delivery length in women in labor; PMID#15673989
2005 study of nausea, vomiting, anxiety, pain post-cesarean; PMID#16179042
2003 pilot study of quality of life with chronic obstructive asthma; PMID#14629844
1997 study of adjunct to pulmonary rehab program; PMID#9271771





NCBI / PubMed: www.ncbi.nlm.nih.gov; www.pubmed.gov

2003 study - relieves symptoms of MS; PMID#12926840
2000 study of anxiety and pain with breast & lung cancer; PMID#10660924
1999 study of headaches/migraines; PMID#10234869
1994 article on 2 small pilot studies for headaches & post-op; PMID#8073246







www.clinicaltrials.gov; Light: 1 NCCAM study completed on Alzheimer's disease/dementia, 6 studies underway for leg injuries/fractures, peripheral neuropathy, osteoarthritis, cancer, warts, Alzheimer disease
www.clinicaltrials.gov; Color: no results yet; 2 NCCAM studies underway for effects of different colors of light on human physiology and seasonal affective disorder/treatment for winter depression





www.healthandhealingny.org/research/therap_clinical.asp; 7 studies from 1998-1999 for arthritis, cancer, palliative care, drug addiction, pain & anxiety in the elderly, stress & anxiety, use in critical care
www.clinicaltrials.gov; 5 studies, 1 completed for stress in neonates & 4 underway for pain, cervical cancer, osteoporosis/fractures and cervix neoplasms
NCBI / PubMed: www.ncbi.nlm.nih.gov; www.pubmed.gov

2003 study for symptoms of cancer; PMID#14713325
2004 study fibromyalgia; PMID#15222602
1998 study of osteoarthritis of knee; PMID#9789512
2002 study pain treatment; PMID#12484105
2003 large clinical study of value of Therapeutic Touch; PMID#12889546





NCBI / PubMed: www.ncbi.nlm.nih.gov; www.pubmed.gov

2005 Study of funded studies and hospitals using energy healing, such as reiki, for orthopedic & other conditions; PMID#16056170





no formal studies yet conducted